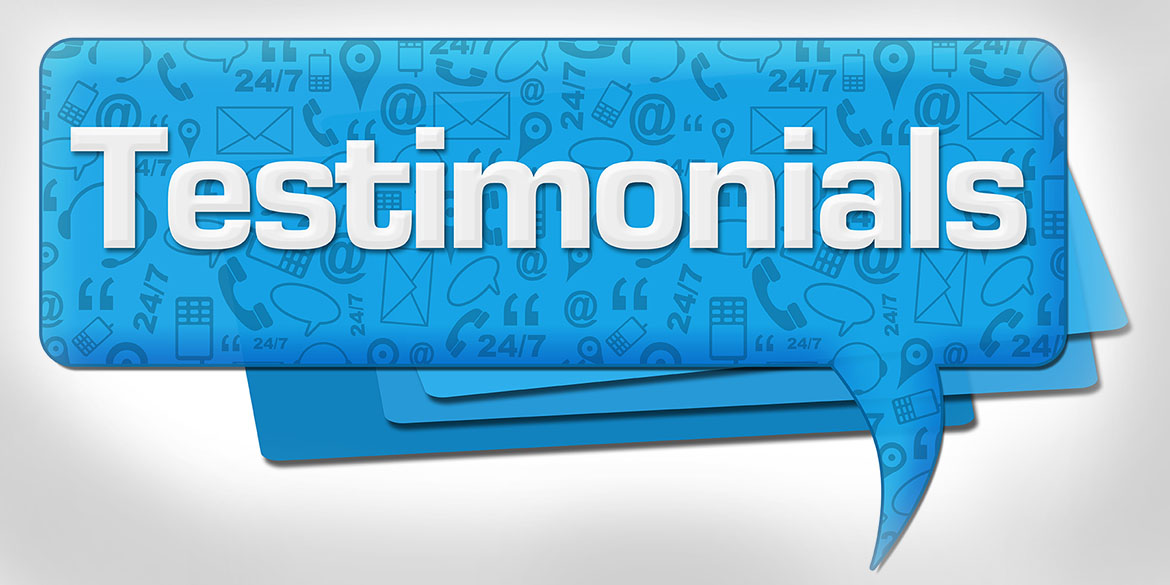 Customer Testimonals
Read what our customers say about us below.
Send us your own testimonials.
Note: Although as you can see the testimonials below reflect the high level of individual customer satisfaction with Germaine products, individual skin results may vary.
Recommendation
I am Skin Plus customer for number of years. Orders gets delivered on time. Always enjoy talking to Shabrina and getting very good advice from her on all Germaine products.
She is knowledgeable on the products she sells. Have always gotten good advice from her.
Very happy with the service.
by Tania Trachtenberg  /  May 18  /  
Recent Purchases
Good Morning!
Firstly, I'd like to say thank you for outstanding consistent service from you. I've been shopping with you for about 10 years, I can't believe it! Everything has been shipped properly and promptly whilst never having one issue. So, thank you so much for your extroadinary service.
I recently, past 2 days, made two seperate purchases totaling around $213. Unfortunately, I meant to order them together and now I have to pay the shipping on the $93 purchase I made today. Its no big deal really. I wanted to see if maybe there was anything you could do for me…..?
Keep up the outstanding service and count on me being a customer for life as I tell everyone about your great products and superior service!!
by Robert Redfern  /  May 02  /  
Hi Shabina,
I have been buying Germaine products from Shabina of SkinPlus for over three years. She is always pleasant to deal with, courteous and informative. We live in separate States on the East Coast, never met, but I feel like I know her well. Thank you Shabina.
by Barbara White  /  April 12  /  
Hello Shabina,
I heard about you through a friend, and we talked over the phone. You recommended the right Germaine De Capuccini product line for my skin. I did use other brands before, but none of them felt and worked as good! Using the Pro60, lift eye and the Neck Cream. Thank you for your expert advice.
by Silke S.,Germany  /  August 10  /  
"I received the products Saturday and they are amazing!
You definitely have a happily satisfied customer. These products really work!!
Have to get a Serum next and more cleanser. Love that stuff."
All my best
by Deborah, California*  /  Sept 25  /  
"Shabina provides exceptional service mostly unseen in todays online ordering.
She is personable and knowledgeable and has called me directly to advise availability and recommend new products. I highly recommend her!"
by Kandra T, California*  /  Apr 16  /  
"Since I have been using Skin plus products, my skin has dramaticaly improved!
My wrinkles and fine lines are greatly diminished and my skin texture is soft and glowing. My freinds are asking me what have I done to my face! Shabina has helped me pick the right products for my skin type. She knows skin well!"
by Kathy P.*  /  Mar 9  /  
"I was fortunate enough to come accross Shabina's services through a Groupon deal quite some time ago and immediately became hooked!
"I was fortunate enough to come accross Shabina's services through a Groupon deal quite some time ago and immediately became hooked! I am in my late 20s and have spent my entire life battling bad skin. Since I began using the products she recommended, my skin has improved dramatically! You can't put a price on good advice and great products!"
by CeciM, Miami, FL*  /  Feb 6  /  
"Shabina,
"You have been most helpful in explaining the products for men. Thank you for your efficient handling of my orders and the extra products you so generously provide."
by Richard N.*  /  Jul 1  /  
"I was 1st introduced to Germaine de Capuccini at a spa I used here in NJ.
I absolutely loved the products used for my facial. Shortly after the spa moved and I was unable to continue to buy these products. I decided to search online, and I came across Skin So Plus. I was hesistant at first to call and place a order with me living in NJ and this spa being located in FL. Then giving my card information to a complete stranger, I felt like should I do this? All I can say is I am happy I made the decision to. I have been ordering from Shabina for a little over 3 years now and I'm am totally content with my experience. From easy payment options to quick delivery, and of course this great line of products for my face, I have no complaints. Shabina offers insight on what will work best for my face. Thank you Shabina for everything!"
by Muneerah L.*  /  Apr 14  /  
"I use the Men's Finishave every morning and use in-between the for Men Hydro Elements.
Great Products from Germaine De Cappuccini and definitely also good for men.. Thank You for your expertise and advise!"
Best Regards,
by FR.R, Bremen, Germany*  /  Jun 1  /  
"I got the creams.
I'm so excited to use one tonight. Thank you so much for such an outstanding service! I also loved the little file."
by ErikaV*  /  Apr 2  /  
"Hi Shabina,
Thank you very much for the Germaine de Capuccini products, I received the shipment on Wednesday. I am so happy I found you as the source for Germaine de Capuccini here in the US.
As you know,I am from Austria. On a Spa visit back home I was introduced to Germaine de Capuccini, and I fell "in Love " with it. Thank you so much for all the gifts you added, the bag, I love this bags, my old one needed just a replacement and the heavenly soap as well as the samples. You are a wonderful woman."
by GertiM*  /  Apr 14 /  
"Shabina,
Just want to say thank you for the extra treats that you added to my last order. As always it is a pleasure doing business with you.
by Melissa B, Fairbanks, Alaska"  /  Dec 15  /  
"Hi Shabina,
I have started to use the cream and I love it and I am obsessed with the candle!. I believe is one of the best candles if've ever had….
"I told everyone in Miami how good was your facial, I had the best time ever!."
by Susana.*  /  Dec 5  /